Library Legacy Fund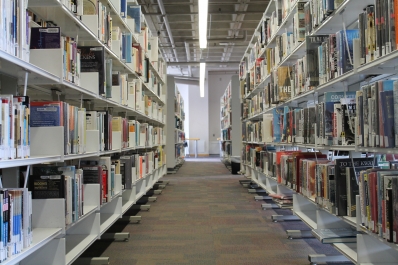 The Library Legacy Fund is professionally managed by the Hamilton Community Foundation. A donor-driven organization with over $80 million in assets, the Hamilton Community Foundation has managed endowed philanthropic gifts to community agencies since 1954. Agencies benefit from reduced overhead costs and the investment of larger sums of money.
Donations should be made to:
Library Legacy Fund
c/o Hamilton Community Foundation
Suite 700
120 King Street West
Hamilton, ON L8P 4V2
How the Fund is Administered and Managed
This Fund is administered and managed by the Hamilton Community Foundation on behalf of the Hamilton Public Library. Only the investment income generated by the Library Legacy Fund will be used for the enhancement of library services. Your principal investment will continue to grow and generate further investment income each year. The Library Board allocates the annual income for the enhancement of library services in accordance with the wishes of each donor. Library or Foundation staff will work together with you, your lawyer, accountant, life insurance agent or financial planner to establish which type of donation to the Hamilton Public Library best meets your goals.
For more Information, contact the Hamilton Community Foundation at 905-523-5600.
Ways to Contribute
There are a variety of ways to make a gift to the Library Legacy Fund. Planned giving allows you to receive tax benefits today while helping others tomorrow. Below are just a few of the options available:
Cash contributions
Gifts of property, including securities, real estate, tangible property such as artwork, books or equipment
Bequests
Life Insurance
Deferred gifts: arranged now but available for use in the future, usually after your death
Recognition
Both the Hamilton Public Library and the Hamilton Community Foundation recognize all donations to the Library Legacy Fund. The donor reserves the right to remain anonymous and decline public (or private) recognition at all times. Donors may establish a named fund which will be recognized in the Foundation's Report to the Community and in the library's Annual Report each year in perpetuity. Donors of $5,000 or more may name the fund, however, income will be used at the discretion of the Library Board. Donors of $25,000 or more may name the fund and choose to direct the donation to a specific field of interest, in consultation with the Library Board.