Gallery4 Annex: September 2018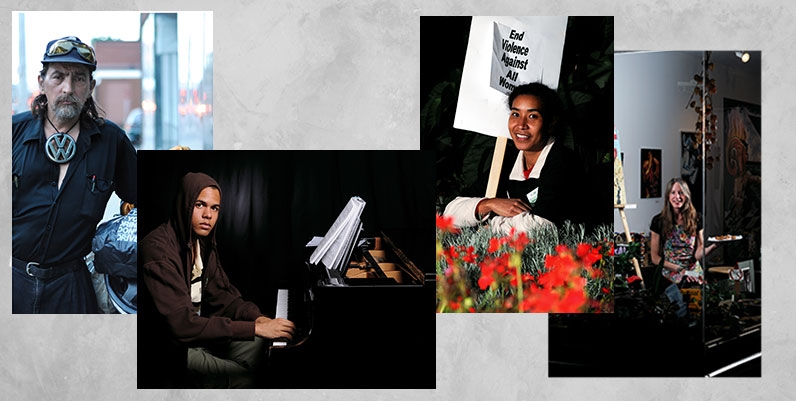 Hamilton 365 by Larry Strung
​Larry Strung photographed a different person in Hamilton each and every day of the year throughout 2008. This exhibition marks the 10th anniversary of the project and celebrates the acquisition of the photographs by the Local History and Archives department at the Hamilton Public Library.
​Hamilton photographer Larry Strung is perhaps best known for his epic "Hamilton 365 Project" that ran throughout 2008. In that project, Larry produced a portrait each day for the entire year. Before Larry fell in love with the people of this city, he fell in love with the historic architecture of the core and is a firm believer in the value of restoring and preserving these "character" buildings
Upcoming exhibits at Gallery4 Annex
October - Arts of August
November - Latvia - Rich in Art and Culture
December - City of Hamilton Arts Awards
*Please be advised that sometimes, due to unforeseen circumstances, artist line-up and/or exhibits can change at the last minute. We apologize for the inconvenience.