Gallery4 Annex: November 2018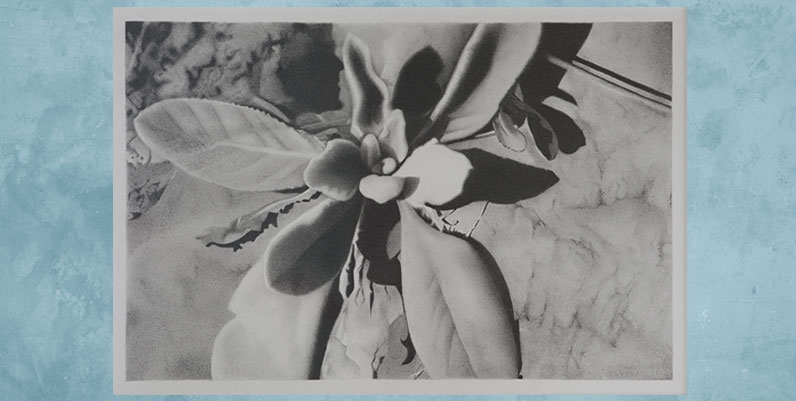 Latvia: Rich in Art and Culture by Bruno Treimanis, Elviga Sebria, Zile Liepins, Maris Rutulis and Ilgvars Steins
Latvia celebrates its 100-year anniversary of independence on November 18, 2018. Latvia's rich culture, art, history and depictions of nature are represented in delicate watercolours, intricate drawings and abstract landscapes. To Latvians, nature is sacred. This powerful collection of works expresses the artists' connection to land and mother earth. This group exhibition includes artists living and working in greater Hamilton and represents the Latvian community in Hamilton.
Artists:
Bruno Treimanis was born in 1919 in Latvia. After arriving in Hamilton in the 1960's, he studied under Dr. G. Slippers, a Latvian professor at McMaster. Treimanis bases most of his oil paintings on his memories of Latvia, especially of the capital city, Riga. He paints from the heart and in a realistic style.
Elviga Sebris' focus is on Nature as the true source of creativity. A graduate of Ontario College of Art and Design 1989, Sebris now teaches and describes her teaching method as being experiential, explorative and encouraging. There are many ways of seeing and many ways to describe what we see.
Zile Liepins is a documentary photographer and multi-media visual artist living in Toronto. Liepens was born in Toronto and raised in the Latvian refugee community. In 2006 she moved to Riga for four years with the desire to better understand the place so intrinsic to her identity. Photography played a big role in this reconciliation. Liepins believes this experience allowed her to photograph the region as both an insider and an outsider. Her projects are long-term and immersive. She compiles captured natural moments to create documentary work that explores social and political issues while maintaining painterly qualities with strong consideration of colour and composition.
Maris Rutulis was born in Winnipeg in 1969 and has lived in Dundas since 1994. He is self-taught and has concentrated on abstract painting since 1995. He uses non-brush methods of paint application to create complex, layered works that are dominated by lineation, texture, and sharp contrast.
Ilgvars Steins was born in Riga, Latvia in 1925 and died in Dawson City, Yukon in 2011. After immigrating to Canada after WW2, he graduated from the Ontario College of Art in 1958 and won the Lieutenant Governor's Medal for excellence in drawing. Many of his works are masterfully done in pen and ink. He often combined gouache, watercolour and pen & ink on beautifully textured watercolour paper.
Upcoming exhibits at Gallery4 Annex
December - City of Hamilton Arts Awards
*Please be advised that sometimes, due to unforeseen circumstances, artist line-up and/or exhibits can change at the last minute. We apologize for the inconvenience.