Gallery4 Annex: May 2019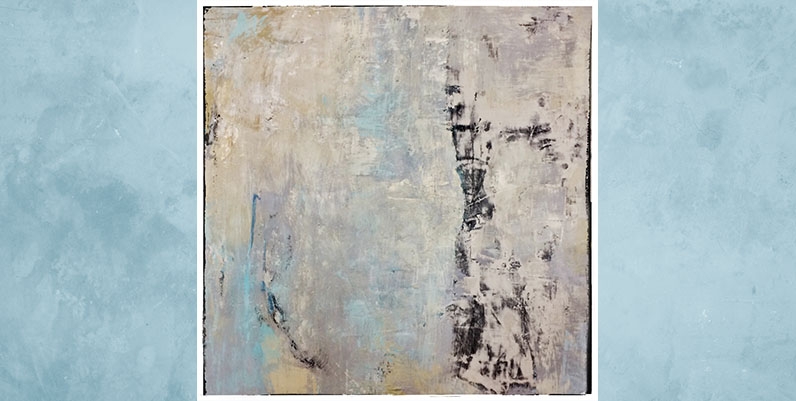 Absent/Presence by Janice Kovar 
Janice Kovar's work reflects themes of memory, fragmentation, architectural form, and landscape. 
Her work is highly textural and process driven and is suggestive of both natural and manufactured materials and forms in the environment. By working with a varied use of materials such as cold wax, acrylic, plaster, wood, collage, screen printing and drawing, she plays with the unexpected and random.  Her work looks at movement, change, light, decay, and growth, and connects with the ebb and flow of nature. Often, her mixed media art works relate to site specific environments in the Hamilton area and reinterprets them through an abstract lens, with a focus on urban decay and renewal.      
Janice Kovar is a Hamilton-based artist who has shown in many group and solo exhibitions within the Hamilton area and abroad. She received her Fine Arts degree from McMaster University, and a B.Ed from Queen's University. She lives in Hamilton and teaches visual art at Sir Allan MacNab Secondary and continues her art practice from her studio at the Cotton Factory.
Gallery4 Annex is located on Circuit 4.0 (4th floor Central Library) and provides space for community organizations and individuals to share their works.
Upcoming exhibits at Gallery4 Annex
June, July - Donna Waxman and Hamilton Council on Aging
August - Summer Seen
September - Arts of August
October - Tom Reaume
November - Gemma Whelbourn
*Please be advised that sometimes, due to unforeseen circumstances, artist line-up and/or exhibits can change at the last minute. We apologize for the inconvenience.