Gallery4 Annex: March-Nov 2020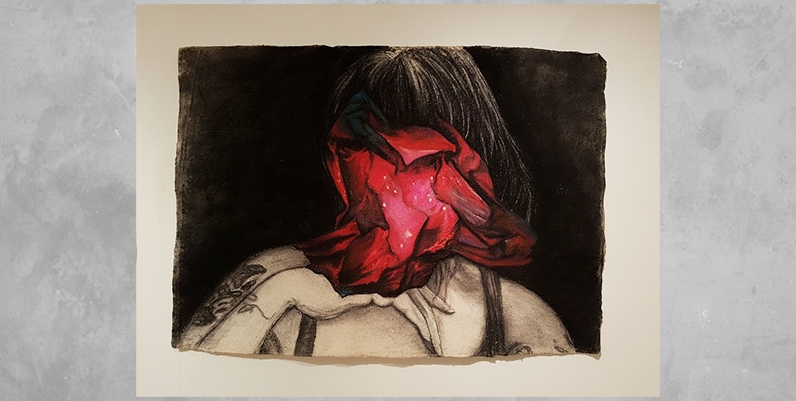 In Unrepose by Amber Delaney
For the past two years I have been creating a more contemporary body of work dealing with body acceptance and chronic pain. This came about in response to a personal battle with EDS, and coping with the effects of Ehlers Danlos Syndrome has been at the forefront of this new work. The human body is something we all take for granted until something goes wrong, then you realize how exhausting it can be when you are unable to properly walk, bend or sleep. I've had to adjust mentally and physically to a connective tissue disorder that has affected my art and my life for good and for bad. I wanted these pieces to convey that feeling of isolation and being suffocated by pain, and I hope that with this work I can bring awareness to this chronic disease and help others who may be in pain and feel alone.
Gallery4 Annex is located on Circuit 4.0 (4th floor Central Library) and provides space for community organizations and individuals to share their works.
*Please be advised that sometimes, due to unforeseen circumstances, artist line-up and/or exhibits can change at the last minute. We apologize for the inconvenience.