Gallery4 Annex: January 2020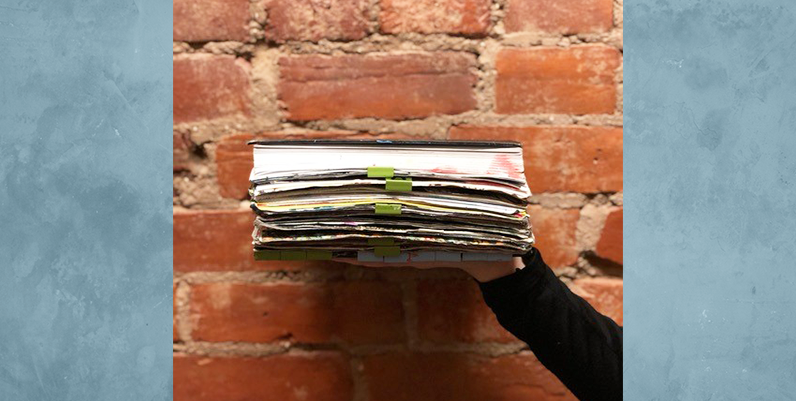 Art it Out by RE-Create
This exhibit is a selection of work created by a group of youth who participated in a 12 week art journalling group at RE-create Outreach Art Studio. There is only one rule in art journaling: give yourself permission. Art journaling is an open form of expression and anyone can participate. In art journaling, there is no objective. Each participant worked with different mediums, gently reflecting on their inner dialogue and their relationship to their pieces. These pieces were carefully selected and reflect what each participant was open to sharing. Many youth who participated in art journalling would recommend it to a friend, we hope you'll try it sometime soon.
This group was made possible by a grant from the Hamilton Community Foundation.
Gallery4 Annex is located on Circuit 4.0 (4th floor Central Library) and provides space for community organizations and individuals to share their works.
*Please be advised that sometimes, due to unforeseen circumstances, artist line-up and/or exhibits can change at the last minute. We apologize for the inconvenience.