Gallery4 Annex: January 2019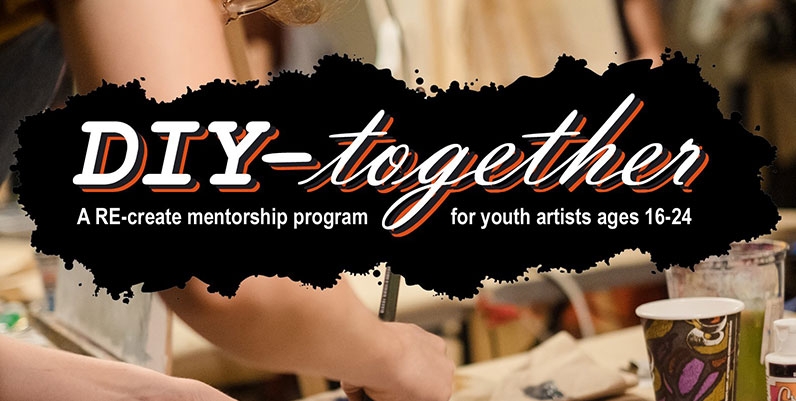 DIY-together by Youth artists and RE-create mentors
Creative people are the embodiment of the DIY lifestyle. That being said it takes more than one person to live into a lifetime of creativity. That is why at the RE-create outreach art studio we say "DIY-together!"
DIY-together is RE-create's mentorship program that connects youth artists to creative mentors. Mentorship is not a one-way street and both the mentors and youth are inspired to be creative in their work and lives. This show is a showcase of the art that both the DIY-together youth artists and mentors have created during their time in the program.
DIY-together program is generously supported by the James A. Burton and Family Foundation.
Gallery4 Annex is located on Circuit 4.0 (4th floor Central Library) and provides space for community organizations and individuals to share their works.
Upcoming exhibits at Gallery4 Annex
March - Anh Dao
April - Cheryl-Ann Hills
May - Janice Kovar
*Please be advised that sometimes, due to unforeseen circumstances, artist line-up and/or exhibits can change at the last minute. We apologize for the inconvenience.