Gallery4 Annex: August 2018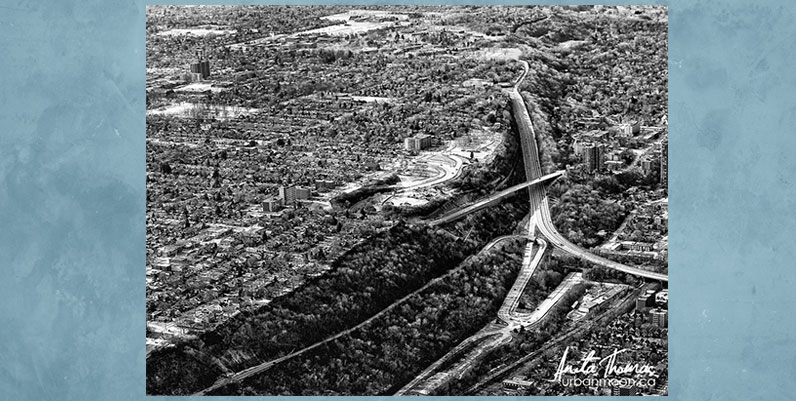 The Threads that Bind -- Hamilton Aerials by Anita Thomas 
Looking upon the city of Hamilton from the vantage point of a bird, I soar with the quiet putter of the Cessna disappearing into the background as my attention focuses on the life that is spread below me... the people of the city moving about their daily tasks, travelling to and from their work and homes, propelled by life's obligations and pleasures.
I share this aerial perspective of our city and its neighbourhoods, its roads threading together the communities that make us whole, offering a glimpse from on high of some of what makes our city unique geographically as well as that which exists by our own hand.
From its industry to the urban and natural landscapes that surround it, Hamilton has so much to explore and enjoy. Examining the details in this capsule of work is sure to offer up a surprise and found treasures.
Upcoming exhibits at Gallery4 Annex
September -  Larry Strung 
October - Arts of August
November - Latvia - Rich in Art and Culture
December - City of Hamilton Arts Awards
*Please be advised that sometimes, due to unforeseen circumstances, artist line-up and/or exhibits can change at the last minute. We apologize for the inconvenience.