Gallery4 Annex: April 2019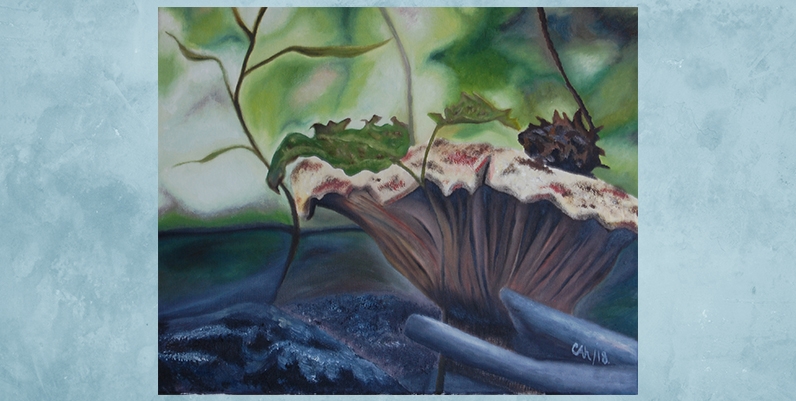 We Are All Interconnected by Cheryl-Ann Hills 
All living things are interconnected. The artist believes that all life contributes to each individual life; each species is connected to the next, and plays an important role in the web of all life. Cheryl's work depicts the intricacies and diversity of Canadian landscapes and seeks to elicit the spiritual emotion of the moment. Travelling and hiking various parks in Ontario as far north as Thunder Bay in 2018, she photographs her experiences and returns to the studio to express her findings on canvas. We are losing our natural environment through climate change at an alarming rate and her work strives to bring a greater awareness to the importance of the conservation of all living things.
Gallery4 Annex is located on Circuit 4.0 (4th floor Central Library) and provides space for community organizations and individuals to share their works.
Upcoming exhibits at Gallery4 Annex
May - Janice Kovar
June - Donna Waxman and Hamilton Council on Aging
July - Clear Eyes 
October - Tom Reaume
November - TBD
*Please be advised that sometimes, due to unforeseen circumstances, artist line-up and/or exhibits can change at the last minute. We apologize for the inconvenience.