Gallery4 on the 1st floor: September 2019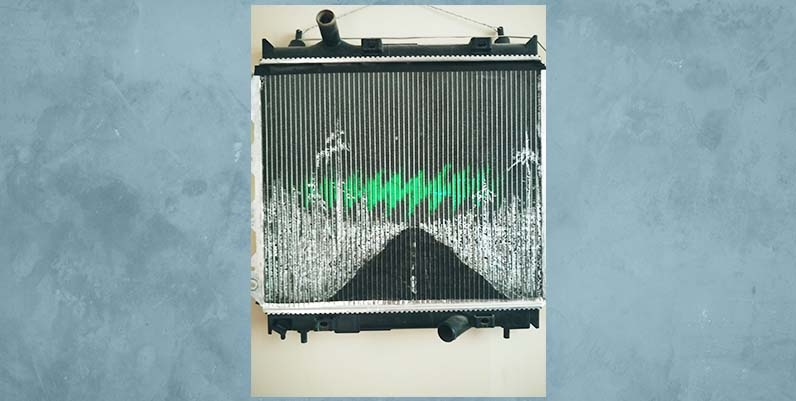 Dave Gould
Dave Gould explores the potential of repurposed objects in his sound and visual art. His attraction to shiny things has led him to include lighting of some form in much of his work.
The, "Triptych with Truck, Oil and Keys" is a model he made of his truck including oil cans of the same era. Although Dave seeks simple design that balances form and function, this is an ironic example of an impractical key holder.
The, "Triptych of Maps" explores Gould's fascination with sound patterns and how they relate to/influence the migration patterns of peoples around the world. The middle piece is a reference to natural harmonics and hommage to inventor and composer, Harry Partch.
Gould collaborated with local artist, Carolina Gamma, who made the piece on the right and contributed to the middle one.
With LED backlighting, "Northern Lights Radiator" is an interractive display of the Northern Lights mounted on a car's radiator.
"Cootes Paradise Ice" is a triptych of close-up photographs taken of methane gas bubbles frozen in the ice. They are mounted on repurposed stainless steel kitchen cupboard doors.
"Holey Church in Bubble" is inside a glass washing machine door with a serving tray on the back.
Gallery4 is located on the 1st floor and provides space for community organizations and individuals to share their work.
Upcoming exhibits at Gallery4
October - Robin McKee
November - Clara Laratta
December - L'Arche
*Please be advised that sometimes, due to unforeseen circumstances, artist line-up and/or exhibits can change at the last minute. We apologize for the inconvenience.