Gallery4 on the 1st floor: October 2019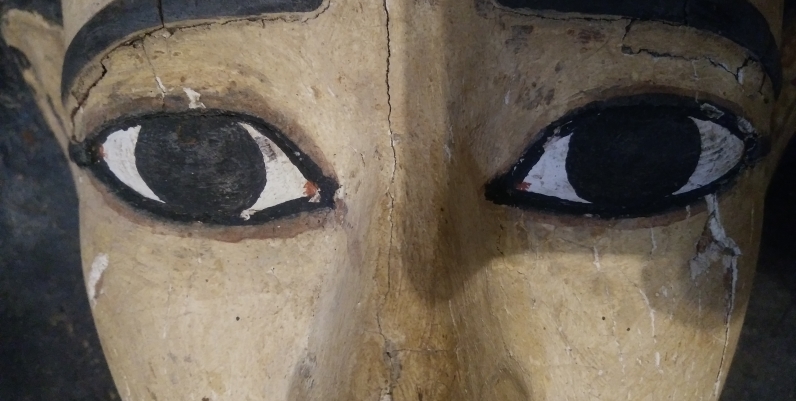 Robin McKee: Visually Impaired Photographer
Since experiencing a stroke in April 2018 that led to being legally blind, local historian Robin McKee has learned to see with his mind.
The images in this exhibit were taken by McKee since the stroke, and all on his camera phone.  Using the 20% vision remaining in one eye, he can see blobs of colour, light and shadows, and small areas of detail. Context is helpful. Often a visual element of his surrounding will stand out, such as a section of a church in the shape of a ship bow. At other times he will shoot images "blindly", knowing that there is visual information that he does not have access to in the moment. In Toronto for the Greek Festival in 2018, a police presence and general commotion suggested the presence of someone well known.
McKee began taking pictures holding the camera above his head. It was only later when looking at the pictures on his phone of Prime Minister Justin Trudeau, that he realized the resulting image of a Very Important Person had been taken by a Visually Impaired Photographer. This was the beginning of a photo series that reflects McKee's new visual reality, practically and symbolically.  He is drawn to graphic high contrast elements, light, eyes, visual puns, and layered subject matter.  The subject matter that falls within his visual spectrum are sometimes mundane elements of our surroundings or strong light reflections, making the subject matter secondary to the visual quality.  At other times the subject matter is primary as McKee seeks out eyes, the very things that have irreparably altered his relationship with the world. Light is both the subject matter and the means: photography is light.
Gallery4 is located on the 1st floor and provides space for community organizations and individuals to share their work.
Upcoming exhibits at Gallery4
October - Robin McKee
November - Clara Laratta
December - L'Arche
*Please be advised that sometimes, due to unforeseen circumstances, artist line-up and/or exhibits can change at the last minute. We apologize for the inconvenience.