Gallery4 on the 1st floor: May 2019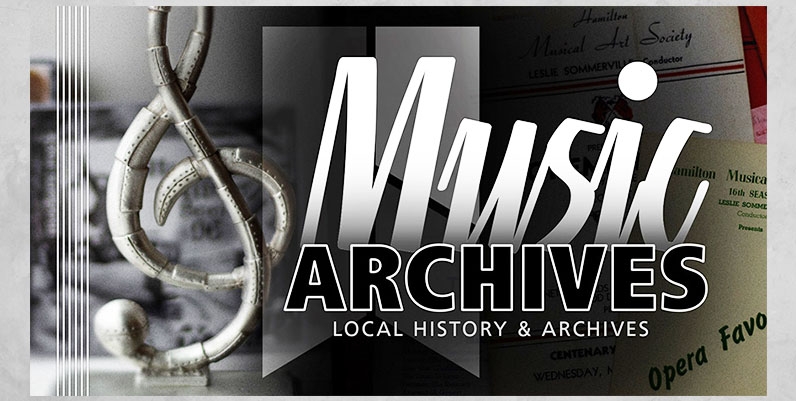 Hamilton Music Archive by Local History & Archives
Hamilton has a rich history of music shops, venues, festivals and performers. To celebrate the official launch of the Hamilton Music Archives on Friday, May 3rd. Local History & Archives has pulled together a brief timeline capturing Hamilton's vibrant and thriving local music scene and rich musical legacy.
Gallery4 is located on the 1st floor and provides space for community organizations and individuals to share their work.
Upcoming exhibits at Gallery4
July - Frances Cockburn 
August - Prem Karthik Nagabhatla
September - Dave Gould
October - Robin McKee
November - Sylvia Nickerson
December - Jeanette Grimshaw
*Please be advised that sometimes, due to unforeseen circumstances, artist line-up and/or exhibits can change at the last minute. We apologize for the inconvenience.