Gallery4 on the 1st floor: March-April 2020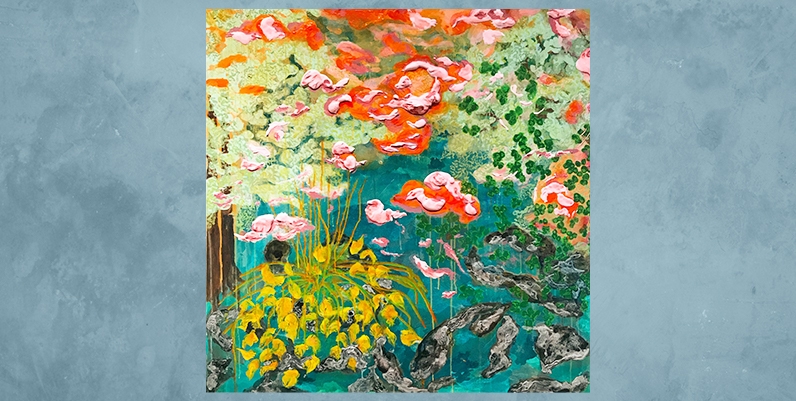 Nature's Adventure by Deeshani Fernando
I create landscape drawings and paintings inspired by my memories and experiences. The natural Canadian terrain and landscapes have etched their way into the mark making on all the surfaces that have been used to create the art works. My paintings and drawings are an exploration of different methods to stylize and abstract organic forms in nature, through unique line work and a range of colors. The process of my art work involves going to the local scenic locations and then drawing, painting and photographing the landscape with all the little details which make the environment unique and interesting. Using the work produced in visiting the location, it would be further developed based on the memories of that experience, including the atmosphere, sound and textures etc. The artworks that I have created involve using a wide range of mark making technique and colour to convey the natural organic landscape balanced with my own style and creativity.
Gallery4 is located on the 1st floor and provides space for community organizations and individuals to share their work.
*Please be advised that sometimes, due to unforeseen circumstances, artist line-up and/or exhibits can change at the last minute. We apologize for the inconvenience.