Gallery4 on the 1st floor: June 2019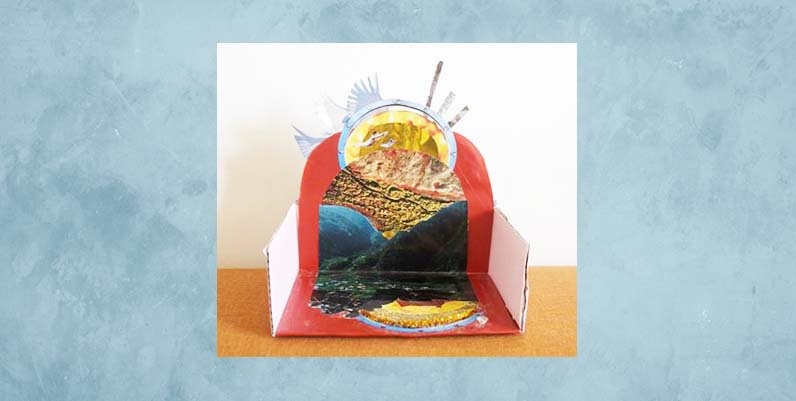 Tiny Worlds, Emma Silverthorne
This body of work is the product of experimenting with multi-media collaging. I combined 3D objects with the classic form of collaging in order to create tiny, textured, worlds for the viewer to fall into. Using  childhood craft supplies like pipe-cleaners, glitter and pom-poms, kept the process fun, and produced art with silly, surprising, and imaginative elements. I hope these pieces of art make you smile and invite curiosity.
Gallery4 is located on the 1st floor and provides space for community organizations and individuals to share their work.
Upcoming exhibits at Gallery4
July - Frances Cockburn 
August - Prem Karthik Nagabhatla
September - Dave Gould
October - Robin McKee
November - Sylvia Nickerson
December - Jeanette Grimshaw
*Please be advised that sometimes, due to unforeseen circumstances, artist line-up and/or exhibits can change at the last minute. We apologize for the inconvenience.