Gallery4 on the 1st floor: January 2019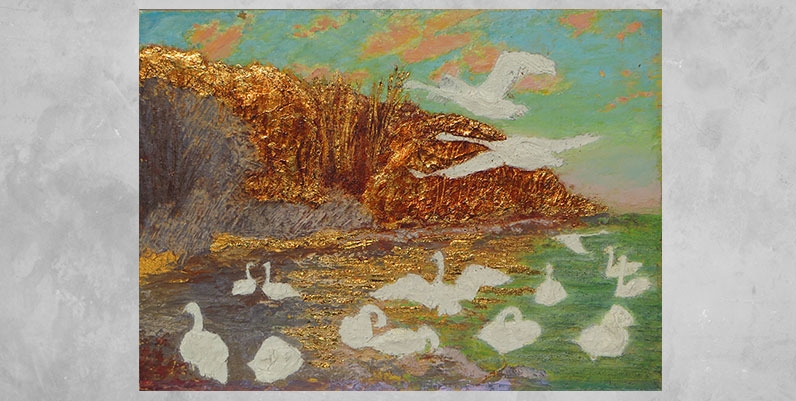 Winter ! Swans: An Artist's Journey 
Inspired by Trumpeter swans this exhibit showcases Susan A.J.Davis' artworks and celebrates the swans' 26 years as winter residents in Hamilton Harbour helping us find beauty and value in our unwanted seasonal friend.
Iconic birds, these swans reintroduce important historic relationships to the celestial calendar that we had lost, and related traditional stories from the global community. Swans are a sign of beavers and both stand for wetland, our most 'at risk', yet ecologically important geography. Their presence raises issues of accommodation that need to be resolved in their favour to regain a healthy environment, both culturally and physically. For us to host a flock of Trumpeter swans here is 'good news' for our local environment. In this artist's practice, they've become a theme with keystone 'cygnificance.'
Gallery4 is located on the 1st floor and provides space for community organizations and individuals to share their work.
Upcoming exhibits at Gallery4
March - Karen Thiessen 
April - Ben Robinson 
May - Hamilton Music Archive
*Please be advised that sometimes, due to unforeseen circumstances, artist line-up and/or exhibits can change at the last minute. We apologize for the inconvenience.