Gallery4 on the 1st floor: August 2018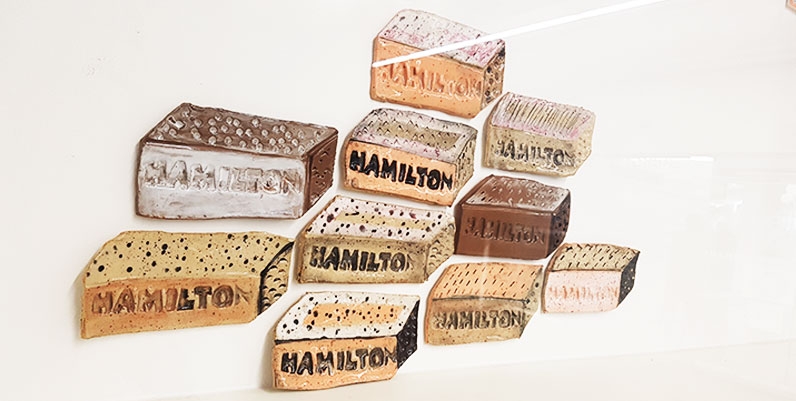 #hamfont Project by Denise Higginson 
​For more than a year I have been documenting font, type and letterforms in Hamilton. These can take the form of signs, markers, hand-drawn text and other ephemera. While some of the text has been with us for more than half a century and seems like it's here to stay, much of it deteriorates or is replaced. Many of the examples I've photographed over the year no longer exist. My project is to replicate some of the fonts in the form of ceramic plaques. The text will be removed from its place in situ, so some popular signs, etc will be familiar to many, but others will live as stand-alone text pieces that will take on a fresh meaning now that they are no longer connected with their original use-function or commercial beginnings.
Central Library has proudly made gallery space available to downtown customers since 1980. Gallery4 is located on the 1st floor of the Central Library. It has hosted a variety of artists using every medium, from all ranges of paint techniques, photography and 3D installations.
Gallery4 Annex is located on Circuit 4.0 (4th floor Central Library) and provides space for community organizations and individuals to share their works.
Upcoming exhibits at Gallery4
September - Larry Strung
October - Yonak Laveri Yisraeli
November - Latvia - Rich in Art and Culture
December - City of Hamilton Arts Awards
*Please be advised that sometimes, due to unforeseen circumstances, artist line-up and/or exhibits can change at the last minute. We apologize for the inconvenience.