Gallery4 on the 1st floor: April 2019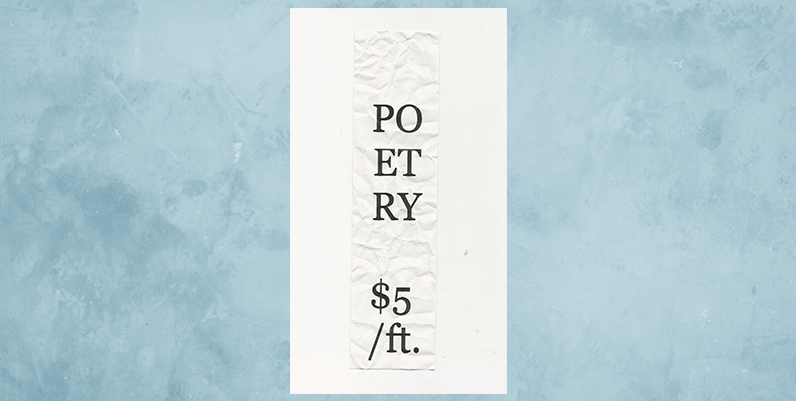 Poetry - $5/ft. by Ben Robinson
Paper receipts are ubiquitous to the point of almost going unnoticed. They are valueless in and of themselves and yet their main purpose is to document value.
Not long ago, I accidentally printed an essay on a receipt printer at work and I was immediately hooked on the medium. Now with my own little receipt printer in hand, I have begun exploring the artistic potential of this often ignored material – how something purely commercial like receipt paper might interact with something decidedly uncommercial, like poetry.
So far I've discovered that, despite its fragility, receipt paper allows the poet to extend the page by creating long unbroken lines of text which spill over the limits of the traditional portrait orientation page and which in turn require the reader to follow the poem through physical space, traversing the work with their body.
Gallery4 is located on the 1st floor and provides space for community organizations and individuals to share their work.
Upcoming exhibits at Gallery4
May - Hamilton Music Archive
July - Frances Cockburn 
August - Prem Karthik Nagabhatla
September - Dave Gould
October - Robin McKee
November - Sylvia Nickerson
*Please be advised that sometimes, due to unforeseen circumstances, artist line-up and/or exhibits can change at the last minute. We apologize for the inconvenience.