Gallery Turner Park: September 2018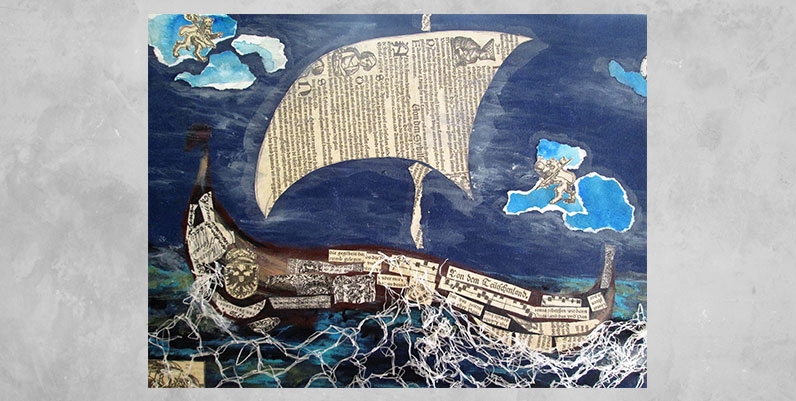 Viking Voyage by Holly Ginsler 
This Viking Ship seeks to capture the bold sense of future adventure. The sails are created from antique documents which link it to the past.
I have lived in Dundas for over 22 years. I grew up in Toronto and studied the art of Sumi-e painting at the Japanese Canadian Cultural Centre for over ten years. This disciplined form of painting uses black ink and rice paper and focuses on nature and landscapes. When I moved to Dundas, I began taking Acrylic and Mixed Media courses at the Dundas Valley School of Art. I painted landscapes primarily in acrylics until I was bitten by the mixed media bug. Now I see the potential in transforming uncommon objects to be used in my artwork.
Turner Park Branch offers artists from the community an opportunity to exhibit small intimate monthly shows in a dynamic public setting.
Upcoming Exhibits for Gallery Turner Park
October - Ryan James Terry
November - Anita Thomas 
December - Rob Crosby 
*Please be advised that sometimes due to unforeseen circumstances, artist line-up and/or exhibits can change at the last minute. We apologize for the inconvenience.