Gallery Stoney Creek: June/July/August 2018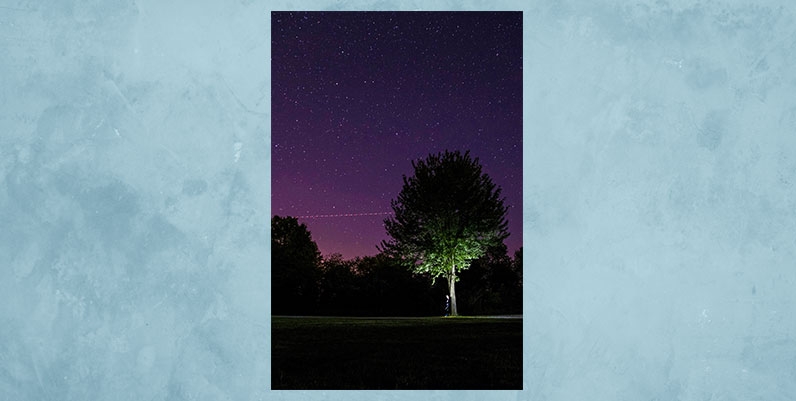 Across The Stars: Photography by Meighan Brakewell
Not too long ago, in a galaxy not terribly far away, these long exposures of the starry night sky were captured. 
Long exposure photography is an amazing and highly technical form of still photography, leaving the shutter open for long amounts of time, to constantly record light information. By leaving the shutter open, I was able to run into the frame, shine a light on myself, and return to the camera to end the exposure.
I am a recent honours graduate of the Creative Photography program at Mohawk College, hoping to make photography my full-time career. I am local to the Stoney Creek area, and love to support independent artists, creators, and entrepreneurs.
The Stoney Creek Branch offers artists from the community an opportunity to exhibit monthly shows in two areas of the library. Both areas are within a few feet of walking through the doors.
Upcoming exhibits at Gallery Stoney Creek
September/October/November - Julia Wright
December - Carol Woods
*Please be advised that sometimes due to unforeseen circumstances, artist line-up and/or exhibits can change at the last minute. We apologize for the inconvenience.