Gallery Dundas: June/July/August 2019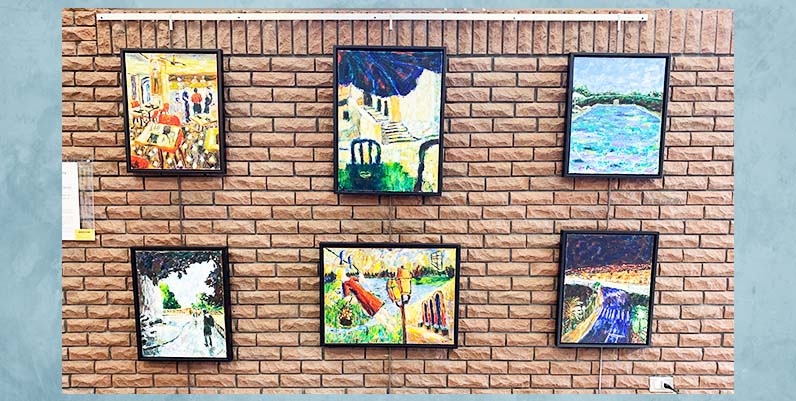 Overwhelming Charm: A Journey to the South of France by Barbara Galway 
I started painting as a desire to express the meaningful things in my life. My experiences traveling in France with it's magnificent culture, appreciation of art, food and the wonderful people are often depicted. My life with family and friends. All the joy I've experienced.
After taking an abstract course I soon wanted to express the process of getting to all the happiness in my life… the pain and loss, new discoveries, setbacks, the leaps forward, the hard emotional work on examines and re-examines throughout life. You will see common themes in my art. Routes, pathways, expressions of pain and loss, momentous occasions when I discovered new joys and knowledge of self. I want the viewer to relate and know we are not alone in discovering our inner selves.
Marc Chagall is an influence in my art. I love his work. I use lots of brilliant color. It seems to be the way it adequately expresses what I feel.
I still love to paint the beautiful scenes I come across. No thinking, examining or "work". I quickly snap a picture and transform it into an expressive art form. Enjoy my journey.
The Dundas Branch offers artists from the community an opportunity to exhibit their work. 
Upcoming exhibits at Gallery Dundas: 
September/October/November - Victoria Martin
*Please be advised that sometimes, due to unforeseen circumstances, artist line-up and/or exhibits can change at the last minute. We apologize for the inconvenience.