Gallery Barton: March/April/May 2019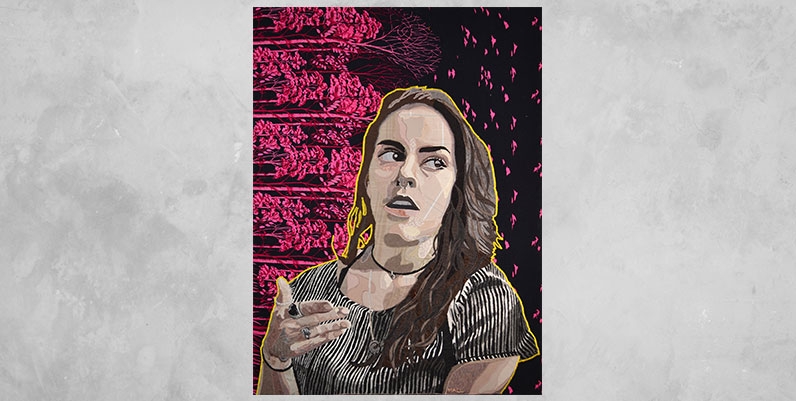 #facesofhamilton by Fuzzy Mall
My work in portraiture is interaction driven. I get to know my subject by taking candid photos and studying their unique body language. Focussing on the person in mid-motion, I capture raised eyebrows, crooked smiles and waving hands that we all use to communicate. This is a response to the deluge of Instagram and Facebook images currently flooding our daily lives. My intention is to reinterpret fleeting imagery by slowing down the process and hand working it, slowly creating a permanent object from an image that we are accustomed to seeing swiped away by a finger. Ephemeral moments disappear unless made permanent in some way. My goal is to tap into the tradition of quilts and painted portraits as family heirlooms by creating contemporary portraits from these casual photographs that are snapped by cell phones, often live in the cloud, and usually disappear.
Barton Branch offers artists from the community an opportunity to exhibit small intimate quarterly shows in a dynamic public setting.
Upcoming Exhibits for Gallery Barton 
June, July, August - Fortunée Shugar
September, October, November - Victoria Martin 
*Please be advised that sometimes, due to unforeseen circumstances, artist line-up and/or exhibits can change at the last minute. We apologize for the inconvenience.