Gallery Barton: June/July/August 2019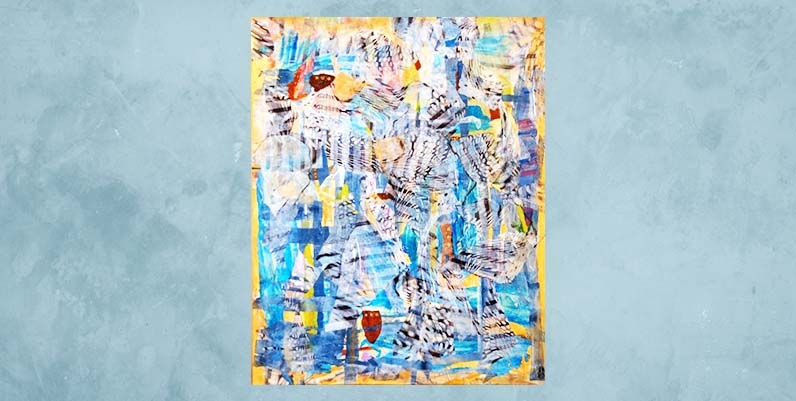 Torn by Fortunée Shugar
The history of paper is age-old and it has contributed greatly to the march of mankind in its many forms. Years ago, while on a trip to Japan, where paper making is an art form, I became inspired to produce a new series of paintings. I began to experiment by hand painting papers, tearing them up, and then applying them to canvas or board. I would aim to tear the paper into either recognizable images or completely random shapes. Overlapping layers of paper caused unexpected shapes to form and colours to appear. The resulting paintings take on a life of their own, allowing the viewer to initiate a conversation with the work.  It is often a revelation when the viewer learns that the painting is more than just paint on canvas.
Barton Branch offers artists from the community an opportunity to exhibit small intimate quarterly shows in a dynamic public setting.
Upcoming Exhibits for Gallery Barton 
September, October, November - Victoria Martin 
*Please be advised that sometimes, due to unforeseen circumstances, artist line-up and/or exhibits can change at the last minute. We apologize for the inconvenience.