Garageband
Makerspace Home | Get Started | Request a Booking | Booking Calendar | Events | Guidelines
Garageband is a music creation studio developed by Apple. It can be used to learn, play, record, create, and share your creations.
These procedures will help with getting started on Garageband.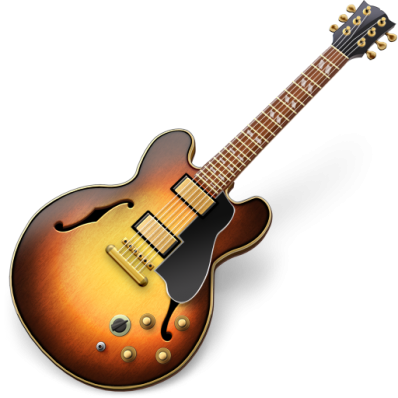 Open GarageBand on the iMac and create a new project.

Select "Empty Project" as the default. Save the project to an external storage device.
Click the "Create" button.
Once a project has been selected, you will be asked what device is being used for recording: Software Instrument, Audio, or Drummer.
When recording using the M-Track, select "Record Using a Microphone or Line Input" OR "Record Guitar or Bass Guitar using GarageBand as an Amp".
Choose the Input Channel for recording.
Under details, select the input to match whatever input is being currently used. You can also select your sound input and output. If you want to hear output through the M-Track you can select it here.
The GarageBand window is separated into different components: the library and track presets are on the left, the tracks are to the right of those, and the timeline/recording area is on the right. The playback controls (which include options to change tempo, key signature and beats per minute) are on the top of the screen. The click track can also be found here. The top right of the window has options to open up the loop library or access sound effects. The track options are available for both the current track and master track. The master track gives the ability to change settings for all tracks together (e.g. tempo, key, effects). 
Downloadable Garageband Instructions
Help
Search Lynda.com for these courses: 
Garageband Essential Training
Learn how to lay down tracks with Garageband's built-in loops or record your own music with real instruments.
Songwriting in Garageband
Learn how to write, record, and mix a song in Garageband in 9 simple steps.
You can also visit the GarageBand Help page for more tips. 
Book Time