Special Exhibits: Out of the Vaults - Water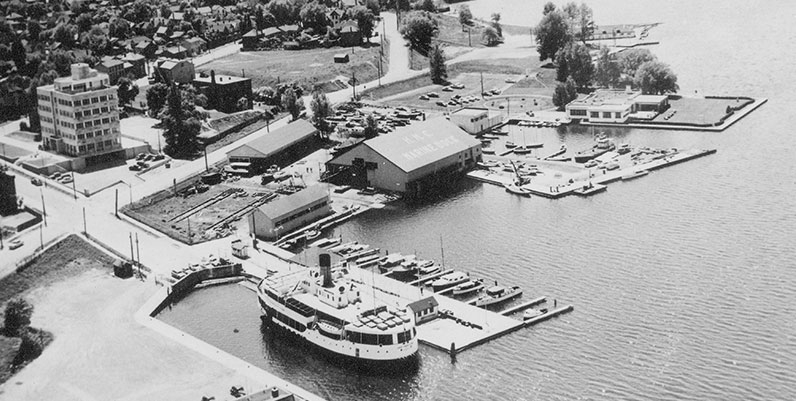 Hamilton Public Library (HPL) has partnered with  RedChurch Café + Gallery for Out of the Vaults - Water, an exhibit that explores our ongoing relationship with water in Hamilton. The exhibit is now on display during the month of April and it features a selection of works from HPL's vast collection of more than three million images. 
Founded in 1889, HPL is one of Canada's oldest public library systems. Our Local History & Archives department (LH&A) collects, preserves and provides access to the documentary heritage that makes a significant contribution to an understanding of the development of the City, its natural and built environment, its culture and the people who lived, worked, and had an impact upon the Hamilton area. LH&A has a wide range of hstorical materials including rare books, photographs and maps, as well as video and sound recordings. 
To date, more than 14,000 historical images in our collection have been digitized and are available online through PreVIEW at lha.hpl.ca. Digital high-resolution copies are also available for personal and commercial use through our Images program. Contact localhistory@hpl.ca for more informaoitn, or visit the Local History & Archives Department on the 3rd floor of the Central Library, or go online at lha.hpl.ca
Out of the Vaults - Water is on display until April 30, 2018. 
Visit RedChurch Café + Gallery at 68 King St E, Victoria Hall in Hamilton