Special Exhibits: Graeme Mackay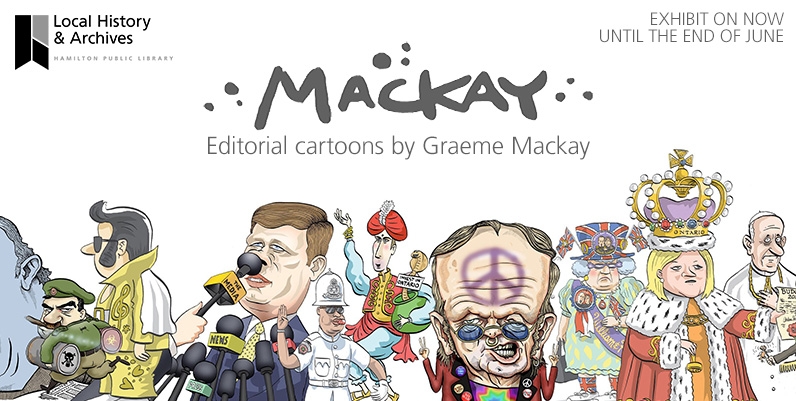 Check out HPL Local History & Archives' latest exhibit, "A selection of editorial cartoons by Graeme Mackay".
The artwork is on display now until the end of June. 
Graeme MacKay is the Hamilton Spectator's resident editorial cartoonist. Besides creating five editorial cartoons per week for the Spectator, Graeme's work is nationally syndicated through Artizans. Through distribution his cartoons appear across the Internet and in newspapers, big and small, throughout Canada, and occasionally in the United States. (Source: https://en.wikipedia.org/wiki/Graeme_MacKay)
For more information on Graeme Mackay, visit the HPL Local History & Archives department located on the 3rd floor. The Graeme Mackay exhibit begins downstairs on York Blvd by the living wall display to a small display on the 3rd floor just outside the Local History & Archives department.