Gallery4 Annex: June 2018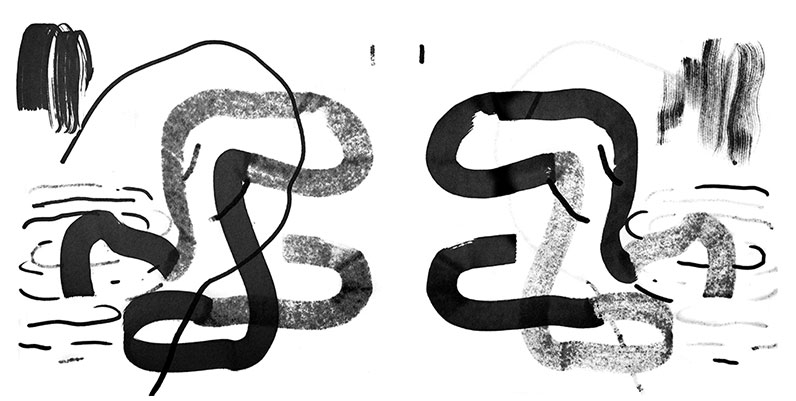 Dyslexic Alchemy by Jordan Dunlop
Developing a way of working through intention takes me only so far, providing room for chance and intuition creates dualistic language to imagine something new".
Dyslexic Alchemy is an approach to drawing and print-making using ink bleeds from Magnum Sharpies.  These multiples create an overwhelming experience, highlighting ritual and obsession, and refer to Rorschach ink-blots and visual meditation seen in Buddhist Yantra art. 
Jordan has found beauty in the struggle with his learning challenges by utilizing art as a tool for growth and change.
Dyslexic Alchemy is balanced by incorporating opposing marks on the front and reverse picture plane like a dance and relationship of opposites
Upcoming exhibits at Gallery4 Annex
July - Dana Cowie
August - Anita Thomas 
September -  Larry Strung 
October - Arts of August
November - Latvia - Rich in Art and Culture
December - City of Hamilton Arts Awards
*Please be advised that sometimes, due to unforeseen circumstances, artist line-up and/or exhibits can change at the last minute. We apologize for the inconvenience.