Gallery4 Annex: April 2018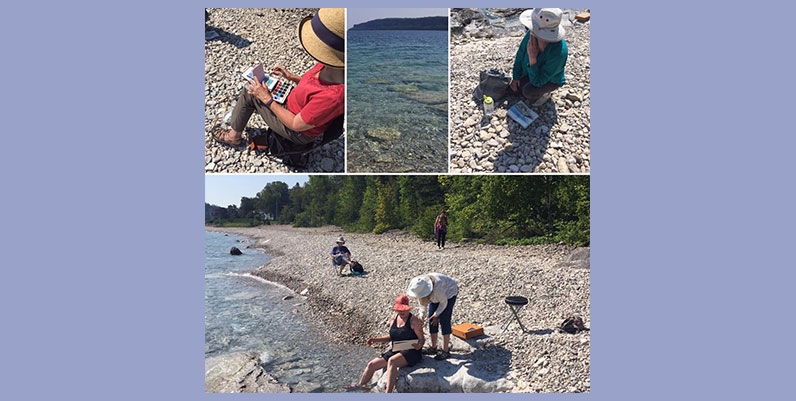 Escarpment As Muse - Bruce Trail Pilgrimage Art Project 
We are fortunate to have had the Bruce Trail run through the heart of Hamilton since 1967.
The Bruce Trail Pilgrimage Art Project celebrates the Bruce Trail's natural beauty and promotes environmental stewardship through art exhibitions and performances.
Thanks to a City of Hamilton Enrichment Fund, Creation and Presentation Grant, six Hamilton area artists (visual artists, performance artists, dancers, musicians and writers) have created new works inspired by the idea of Escarpment as Muse. 
Artists: Amber Aasman, Donna Akrey, Gary Barwin, Cornelia Peckart, Lisa Pijuan-Nomura, and Tor Lukasik-Foss 
Central Library has proudly made gallery space available to downtown customers since 1980. Gallery4 is located on the 1st floor of the Central Library. It has hosted a variety of artists using every medium, from all ranges of paint techniques, photography and 3D installations.
Gallery4 Annex is located on Circuit 4.0 (4th floor Central Library) and provides space for community organizations and individuals to share their works.
Upcoming exhibits at Gallery4 Annex
June - Jordan Dunlop 
July - Dana Cowie
August - Anita Thomas 
September -  Larry Strung 
*Please be advised that sometimes, due to unforeseen circumstances, artist line-up and/or exhibits can change at the last minute. We apologize for the inconvenience.