Gallery4 on the 1st floor: September 2017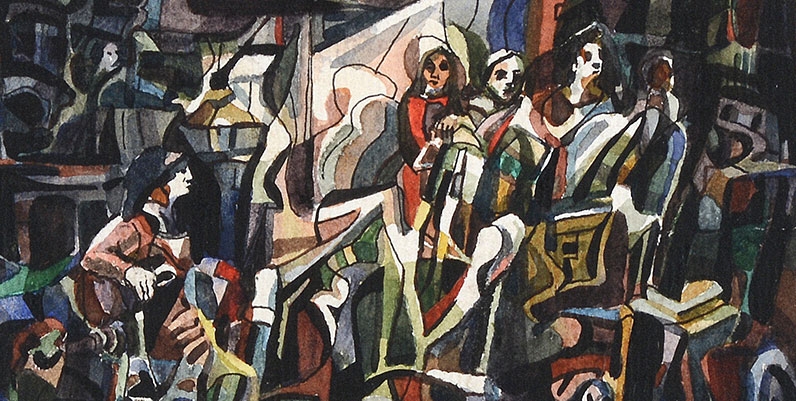 Tibor Nyilasi: A Retrospective
A selection of works by one of the most highly regarded artists in Hamilton.
Tibor Nyilasi did not want to dwell on the past, but it kept getting in the way. Nyilasi, an award-winning Hamilton artist who died on 21 Dec. 2015, awoke to the joy of making art at the age of 20 — in a refugee camp.
He graduated from the Ontario College of Art, taught art in local high schools and the DVSA, and exhibited extensively, both locally and internationally
This exhibition is presented in partnership with the Art Gallery of Hamilton, b contemporary gallery, and you me gallery. Each partner will also exhibit a work by Tibor Nyilasi co-ordinated by Hamilton Arts & Letters magazine.
Gallery4 at the Central Library is located at the 1st floor of Central Library. Thousands of people a month pass through this lobby, which makes it an excellent downtown location to view local artists.