Gallery4 on the 1st floor: April 2018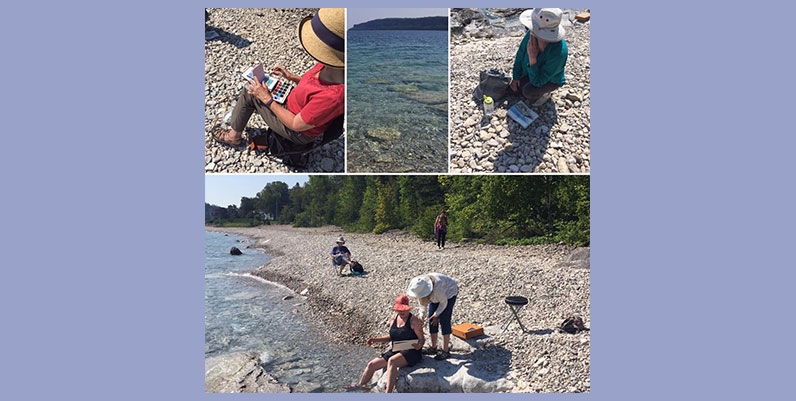 Escarpment as Muse - Side Trail Project 
Cornelia Peckart curated the Escarpment as Muse - Side Trail Project exhibition as part of the Bruce Trail Pilgrimage Art Project. 
The artist has invited a number of artists (visual artists, poets and musicians) to walk along the Bruce Trail with her and create new works inspired by the interaction. 
Members of the Bruce Peninsula Society of Artists and artists living in the greater Hamilton area are represented in this diverse collection of visual and written works. 
Central Library has proudly made gallery space available to downtown customers since 1980. Gallery4 is located on the 1st floor of the Central Library. It has hosted a variety of artists using every medium, from all ranges of paint techniques, photography and 3D installations.
Gallery4 Annex is located on Circuit 4.0 (4th floor Central Library) and provides space for community organizations and individuals to share their works.
Upcoming exhibits at Gallery4
May - Stephen Pullen 
June - Melissa Neil 
July - Margaret Flood
August - Denise Higginson 
September - Larry Strung
*Please be advised that sometimes, due to unforeseen circumstances, artist line-up and/or exhibits can change at the last minute. We apologize for the inconvenience.