Gallery Turner Park: May 2018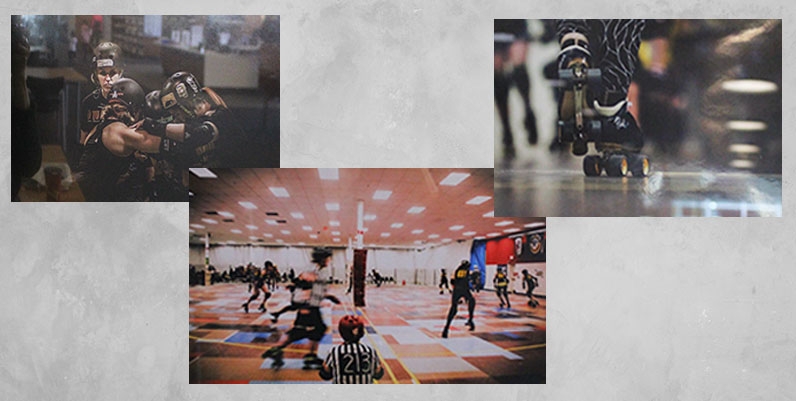 Hammer Strong by Eileen Reilly 
Impressed by their strength and passion for the roller derby sport, I've been following the powerful women of the Hammer City Roller Derby. Originally brought to my attention by a few friends I've been in awe of these women as they practice and perform regularly. The camaraderie that these ladies share, the cheers for each other as they compete and their roller skating skills is inspiring. While I can't join the team myself, I'm happy just to be photographing them and be influenced by their infectious fervour for their sport. 
Photography has always been a passion and involved in some way throughout a career in the arts. Travel is always an inspiration but so is capturing parts of my city or someone's loved one. It is all about seeing life in the details and capturing a moment and the light that brings it out.  - Eileen Reilly 
Turner Park Branch offers artists from the community an opportunity to exhibit small intimate monthly shows in a dynamic public setting.
Upcoming Exhibits for Gallery Turner Park
June - Lacie Williamson 
July - Alice Bespolko 
August - Marybeth Leis Druery
September - Holly Ginsler
October - Ryan James Terry
November - Anita Thomas 
December - Rob Crosby 
*Please be advised that sometimes due to unforeseen circumstances, artist line-up and/or exhibits can change at the last minute. We apologize for the inconvenience.