Gallery Stoney Creek: March/April/May 2018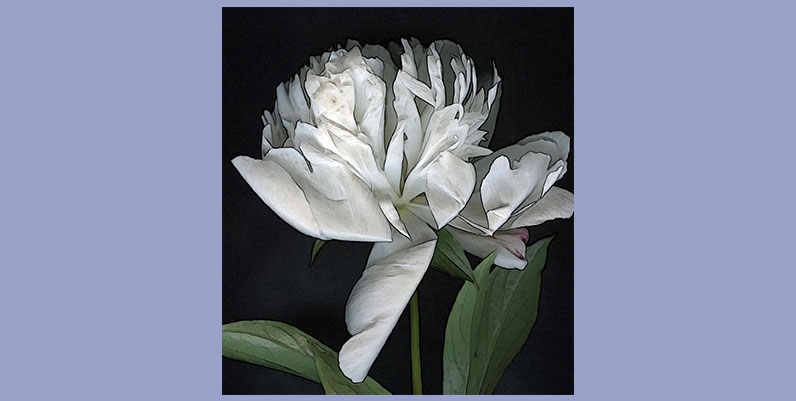 Botanicals - A Gardener's Inspiration by Jane Morrissey
Scanography (scanner photography): Cameraless pictures with your scanner.  It's a fun way to create photograph-like art using a scanner.
The process records extremely fine details with a rather shallow depth of field and produces a digital file for printmaking.
Although the depth of field is limited, the built-in light source provides excellent sharpness, colour saturation and unique shadow effects.
There have been artists and gardeners in my family; I am the culmination of both!
Scanography really appealed to me.  As a gardener for over 30 years, it just seemed natural to incorporate my love of gardening into an art form.
I agree with Einstein's theory that "an imagination is more important than knowledge".  I am self-taught and still learning, only limited by my imagination and of course my perennials.  Currently, galleries in Muskoka and Grimsby are exhibiting my work.
The Stoney Creek Branch offers artists from the community an opportunity to exhibit monthly shows in two areas of the library. Both areas are within a few feet of walking through the doors.
Upcoming exhibits at Gallery Stoney Creek
June/July/August - Meghan Brakewell
September/October/November - Julia Wright
*Please be advised that sometimes due to unforeseen circumstances, artist line-up and/or exhibits can change at the last minute. We apologize for the inconvenience.