Gallery Dundas: May 2018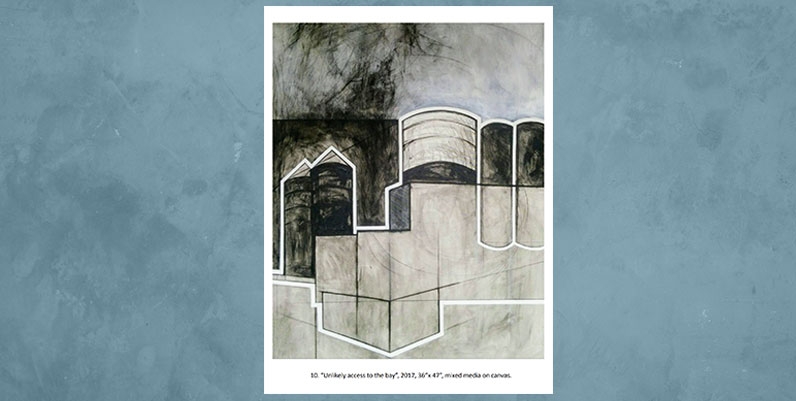 Come here, go away by Natasja Bischoff
Natasja Bischoff is a mixed media artist who was born and raised in Hamilton and works out of her home studio in Hamilton. She is a former member of Oswald's Collective. Outside of her own practice, she has done art instruction in schools and has been involved with community art projects such as Dave Hind's "Raising the Barn" outside of the Hamilton Farmer's Market and most recently organizing artists' work for fundraising for the Westdale Theatre. 
The newly renovated Dundas Branch offers artists from the community an opportunity to exhibit their work. 
Upcoming exhibits at Gallery Dundas: 
August - Branko Gregov
October - Frank Myers
*Please be advised that sometimes, due to unforeseen circumstances, artist line-up and/or exhibits can change at the last minute. We apologize for the inconvenience.