Gallery Dundas: June 2018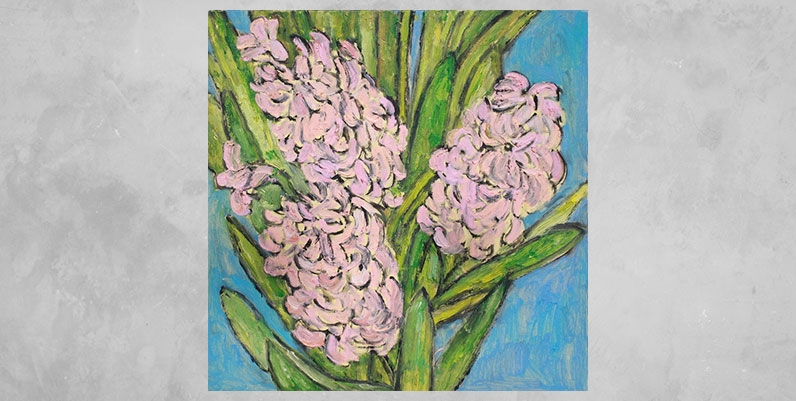 Everything's Gone Pink by Stephen Altena 
Stephen Altena is a contemporary painter who employs strategies of appropriation in his approach to his practice. Borrowing from the histories of botanical illustration, textile design and his own observational notes and sketches, he brings together traditional and postmodern concerns in his vividly coloured and tenderly brushed paintings on wood, canvas and paper.
Stephen Altena is the co-founder of Hundred Dollar Gallery, with Andrew McPhail, and is a founding member of the Hamilton artist-run collective, The Assembly Gallery.  He has shown at Transit Gallery, Toronto Outdoor Exhibit, Hamilton Public Library, Hoop Gallery, Casino Art Space, and has sold works through the Art Gallery Of Hamilton's Art Sale And Rental Gallery.  He is a graduate of Redeemer College University and the Independent Study Program at Dundas Valley School Of Art. He lives and works in downtown Hamilton.
The newly renovated Dundas Branch offers artists from the community an opportunity to exhibit their work. 
Upcoming exhibits at Gallery Dundas: 
August - Branko Gregov
September - Andrea Carvalho
October - Frank Myers
November - Marjorie Campbell
*Please be advised that sometimes, due to unforeseen circumstances, artist line-up and/or exhibits can change at the last minute. We apologize for the inconvenience.