Gallery Barton: June 2018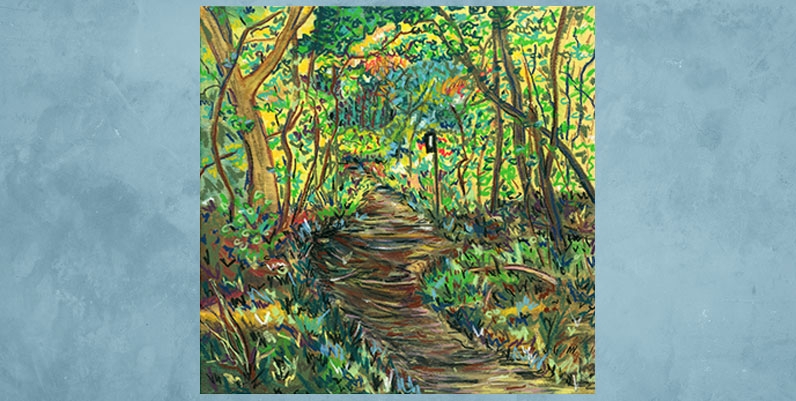 Escarpment as Muse - Side Trail Project by Cornelia Peckart and Bruce Trail Pilgrimage Art Project Collaborators
Cornelia Peckart curated the Escarpment as Muse - Side Trail Project exhibition as part of the Bruce Trail Pilgrimage Art Project. 
The artist has invited a number of artists (visual artists, poets and musicians) to walk along the Bruce Trail with her and create new works inspired by the interaction. 
Members of the Bruce Peninsula Society of Artists and artists living in the greater Hamilton area are represented in this diverse collection of visual and written works. 
Barton Branch offers artists from the community an opportunity to exhibit small intimate monthly shows in a dynamic public setting.
Upcoming Exhibits for Gallery Barton 
July - Titi Postma
August - Gary Barwin
September - Frank Myers
October - Monique Campbell 
November - Bianca Barich
December - Margaret Flood
*Please be advised that sometimes, due to unforeseen circumstances, artist line-up and/or exhibits can change at the last minute. We apologize for the inconvenience.